Battle of the body oils
So its probably been a year since I tried to use some of these therefore I am going to do a sonic speed bullet point review because I honestly can't think of how to review these in detail
I have stretch marks
And no I'm not pregnant or a mother and I've never been overweight
but yet I still have them...........all around my hips/cheeks (yes THOSE kind of cheeks)
I think it happened when I was 10-11 years old and my hips and booty started getting bigger. I had quit gymnastics as a hobby so I was no longer exercising, thus I began to gain weight. I must have mistook them for clothing marks and it wasn't until years later that I realised that they were actually stretch marks. By that time it was too late to get rid of them completely and the damage had been done. But that didn't stop me from trying. I've never been insecure about it because I knew no one would ever see them unless I had an excuse to be naked in-front of someone. But it still bothered me and I felt like a freak. I used to think "why has this happened to me?". Years later my younger sister has now hit puberty and now has the same problem on an even worse scale. Hers go down the the top of her inner thighs as well and after asking around she told me that almost all of the girls in her class have the same problem. After hearing this I no longer felt like a freak and was glad to know there are plenty of other girls on the same boat.
Anyways I should probably get on with reviewing these products
Smelt like cooking pork

oily (obviously but it sat on my skin and was barely absorbed)

didn't do anything for my scars

Made my skin soft

Great to put In the bath :)

expensive around £20 for a 200ml bottle like this one
Half the price of the bio oil, around £10

Made my skin soft

Smelt a lot nicer possibly because of the blend of essential oils such as lavender and sunflower oil

Didn't do anything for my scars either but would repurchase to put in my bath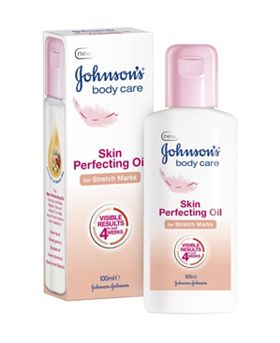 The best I have ever come across!!!!!

just as pricey as the bio oil, £10 for 100 ml

Comes in a spray bottle, £15 for 150ml but this doesn't last as long

Says you will see a difference in 4 weeks but me and my sister saw a difference in just two weeks.

I tried the 100ml bottle and my sister tried the spray bottle 150ml

The 100ml bottle is much easier to apply

Product lasted for at least 3 months but depends on how big the area of application is. I only used it on my hips but my sister had her thighs to contend with as well.

Smells just like the baby oil, possibly a bit like castor oil which isn't pleasant but bearable. My sister din't notice any smell so I'm probably just being picky

However after about 2 months it was like the product stopped working on me an my stretch marks would not shrink any further yet my sister's have carried on to heal.

I think this is because I have had mine for almost 10 years and they will only heal so far. As for my sister she has caught them when they are fresh so it's easier to get rid of them completely.

Well worth the buy and better than anything I have ever come across for my skin.

It absorbs really easily and my butt was so soft I honestly felt like a baby again.

Was tempted to use this on my entire body and face but that would be expensive

Maybe In the future when I start getting wrinkles I will try it :)
I did not buy this specifically for my stretch marks but I did try to use it in place of a regular moisturiser after bathing.

It did not do anything for my skin as it was still dry the next day

It did absorb and wasn't sticky like regular lotions but I could smell more of it on my clothes than my actual skin.

I now use this to remove my make-up after using face wipes

It is kind of like a deep conditioner for my face and makes the cleansing process more gentle.

I have oily skin and putting this on is not a problem for me

I have noticed that using this to remove make-up and the help of a night cream has reduced the fine lines starting to appear on my face.

would not recommend for the bodily use but definitely an alternative for removing make up gently.