Earth friendly baby shampoo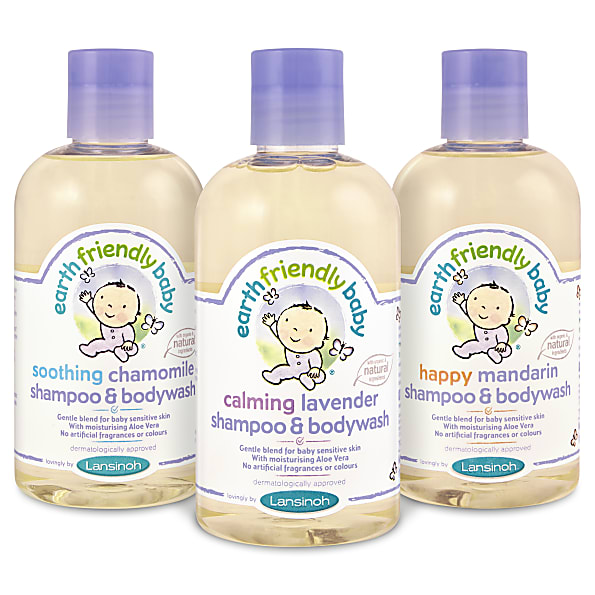 I was looking for a birthday card in boots for my mom when I came across the baby section. I remember reading online that baby shampoo can be a much gentler than regular shampoos and so decided to pick a 251ml bottle of this brand for just over £2. Its called the earth friendly baby shampoo and body wash and I chose the one in chamomile as it smelled the nicest. I'm not a fan of lavender and the mandarin wasn't in stock. The bottle looks small but a little goes a long way. Earth friendly baby is an american brand that has a whole range of baby bath products that look very promising. They are making a UK website but for the time being here is the original if you want some info:
Only problem is that they're a bit pricey without the added cost for delivery. I just so happened to buy this shampoo when it was on offer but it is usually over £3. This product however was great, it could be used on hair, body or to make a bubble bath, to which it bubbles very nicely. This however is what confused me about this product as it is supposedly free from sulphates
.
Here are the ingredients and description:
Bath time has never been simpler with this lovely, soothing organic chamomile, all in one body cleansers. Head and shoulders, knees and toes. It has been specially created to gently cleanse baby's delicate hair and skin without leaving behind residue. We have added more organic plant oils to improve skin cleansing effect and give a refreshing scent. This product contains Aqua, Cocamidopropyl Betaine (Coconut-derived), Sodium Lauroyl Lactylate (Coconut-derived), Decyl Glucoside (Corn-derived), Glycerin (Vegetable-derived), *Aloe Barbadensis (Aloe Vera extract), *Anthemis Noblis (Roman Chamomile extract), *Glycine Soja (Soy Bean extract), Tussilago Farfara (Coltsfoot extract), *Urtica Diocia (Nettle extract), *Salvia Officinialis (Sage extract), *Lavendula Angustifolia (Lavender extract), *Salvia Sclarea (Clary extract), *Romarinus Officinalis (Rosemary extract), *Citrus Grandis (Grapefruit oil), Xanthan Gum (Vegetable), *Citrus Aurantium Dulcis (Orange oil), Phenoxyethanol (preservative), Potassium Sorbate (preservative), Citric Acid (Citral), Limonene (from essential oils) *certified organic ingredient.
As you can see most of the ingredients are natural and ones with an asterisk* are organic. The same applies for all the other products in the range which is what makes them appealing to me. This particular product did feel good on my skin which was probably due to the many natural extracts and, and it also smelled lovely. But the problem was that when it came to washing my hair it still stripped my hair of oil and moisture. Not as harsh as a regular shampoo but still too much for my liking. Even though it doesn't lather on my head I could still hear the fizzing of bubbles. I would still recommend this product to anyone but I personally would want something even more gentle and less pricey for regular use.