One Year Bloggiversary
HAPPY BIRTHDAY !!!!!!
(insert party poppers here....)
(but for health and safety please don't pop them in people's faces)
Today is my blog's very first birthday!!!
I can't believe I've kept up with this for a whole year!! This is the closest thing to a diary that I have done consistently for a long period of time. When I first started this blog I had no idea what I was going to do with it or why I even started it in the first place. But naturally it took it's own form and I started to write about the things that consumed my most of my thoughts.........
The first being my hair...
I have been obsessed with my hair before, during a time which I like to call the "dark days" (you can
read about it here
) I had managed to suppress this obsession but it was still rooted deep within me and resurfaced when I started to experiment with products during my first year of university. I lived very close to three ethnic hair stores on the same street so naturally I began to try out new product.
And thus my hair journey was born.
I was trying new products left right and centre and as I began reviewing hair products I also started to pay more attention to my skin care regime. As a science student I eventually became curious of the ingredients in all of my products and after finding some horrifying research online I decide to go au naturale.
This blog is my little space to dump my thoughts on products and tools I have tried out. It has been very therapeutic and has helped me to shed the weight of product junkiness instead of letting it consume my life. Before I would write down my thoughts in a little book, but it makes much more sense to put it all out there on the internet in case it helps someone the same way other blog posts and reviews have helped me.
This blog has definitely been dominated by my product junkism but now that I have found things I can rely on it's all calmed down. I really hope to write about other things that interest me because my hair an and skin isn't all that consumes my life (though it does take a considerable amount of time).
Writing essays for school and uni has always been a monumental task and sometimes I dread having to sit down and write for and hours, even for this blog. But my passion for all things cosmetic has kept me going and I'm so proud of what this little space has become even though it's nothing big at all.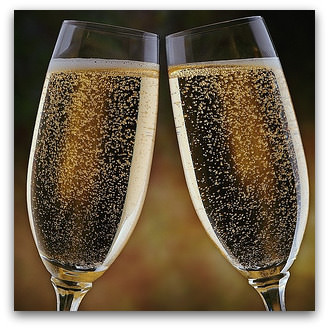 If I do manage to have another bloggiversary I will most definitely bake some birthday cupcakes to celebrate!!!
Here's to another great year of blogging and all the things in between!!!
Cheers!
xxxxxxxxxxxx